Marketers can't ignore last week's pivotal Mobile World Congress in Barcelona – the biggest to date.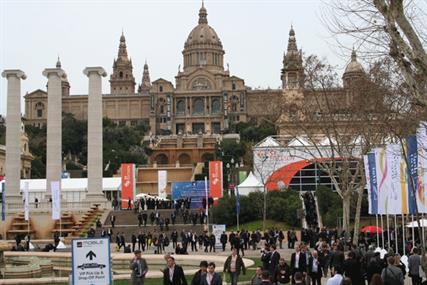 Mobile World Congress: a record 60,000 attendees from 200 countries
If your brand isn't working on a mobile marketing strategy, it's time to rethink your approach. Last week, a record 60,000 people from 200 countries gathered in Barcelona for the 2011 GSMA Mobile World Congress (MWC), a week-long parade of technology, gadgets, networking and parties celebrating the innovation and opportunity that mobile brings to business.
Marketing sent digital consultant George Nimeh to the show to discover what's hot at Congress for marketers.
– Android goes large
Google's mobile operating system stole the show. More than 200,000 people a day are buying a mobile phone that uses Android, and for anyone not currently developing branded apps for it, now is the time. Google's high-profile presence at MWC confirmed just how serious it is about mobile.